Ne me quitte pas

SHORTMOVIE
with Dakota&Nadia

The collaborative film and performance project "Ne me quitte pas" addresses the issue of domestic violence. It moves in the field of tension between urban and contemporary dance,
light design, sound design and video art.

The project is an attempt to artistically deal with a socially relevant topic and to bring it to the public in the form of a short film and live performances.
Under the collective name "cubique", the resulting short film and performance were presented at various locations in public space and on social media to the public for discussion.




---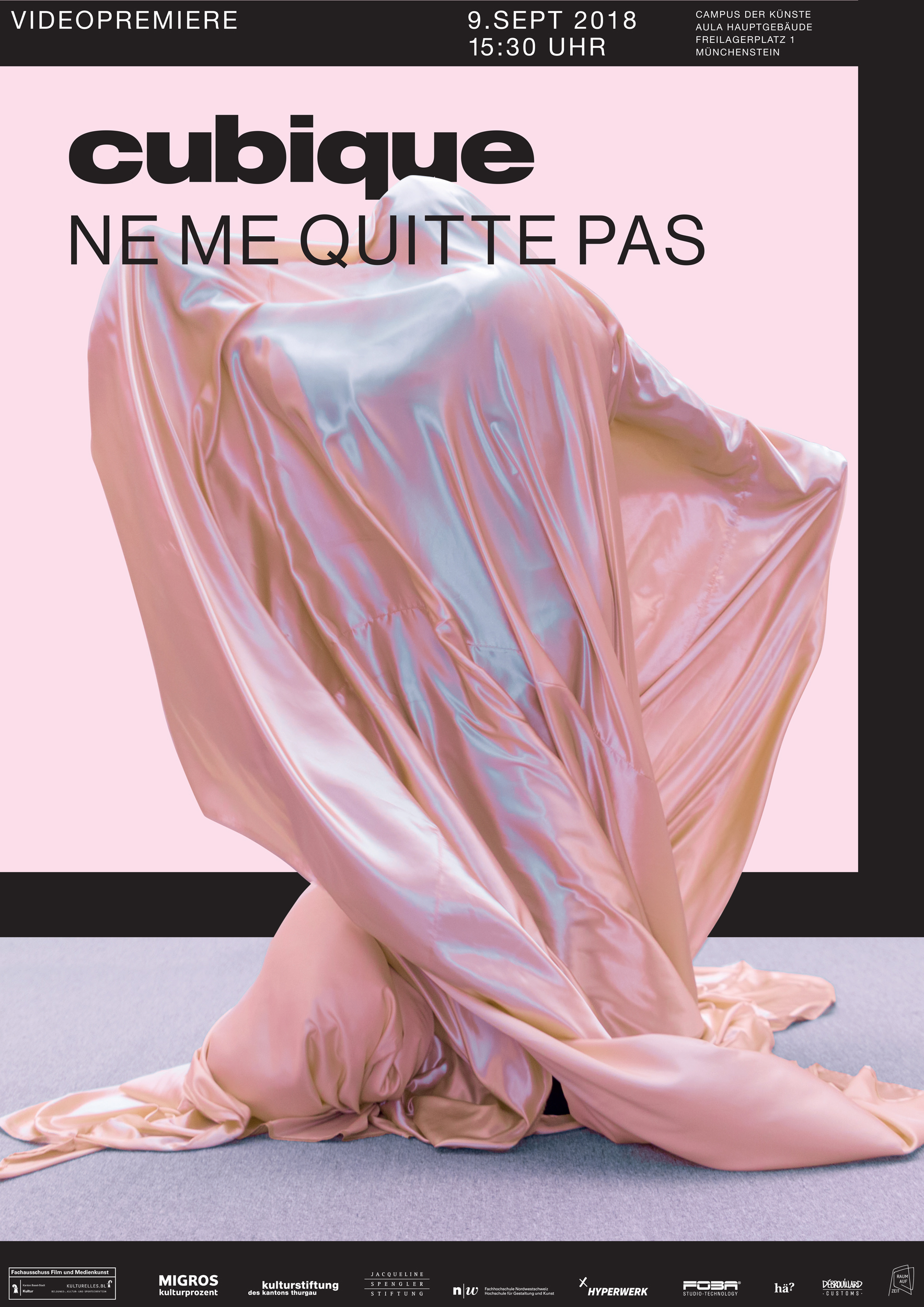 DANCER Nadia Ladeiras & Dakota Simao
DIRECTED BY Brigitte Fässler & William Bejedi
CHOREGRAPHY Nadia Ladeiras & Dakota Simao
PRODUCER William Bejedi, Brigitte Fässler,
Prinzip2 GmbH & cubique
PRODUCTION MANAGER Fabian Zähner
SOUND Jan Tobias Sutter
CHIEF LIGHTING TECHNICIAN Mathias Stich
DIRECTOR OF PHOTOGRAPHY Kern Singh
SET DESIGN Bettina Fahl
BEST BOY Mannik Keng
STYLING Kathrin Grossenbacher
MAKE-UP & BODYPAINTING Bouche Rouge
DIRECTORS ASSISTENT Adina Fahl
CAMERA ASSISTANt (1st AC) Mannik Keng
CAMERA ASSISTANT (2nd AC) Fabian Schuster
SCRIPT/CONTINUITY Alexander Baumgartner
RUNNER Emmanuel Makia
POSTPRODUCTION Brigitte Fässler
VX-ARTIST Matthias Pfäffli
CATERING Valeria Pagani
EXTERNAL TRAINER Christina Volk
BEHIND THE SCENES Nicolas Christakis
GRAPHIC DESIGN/WEB DESIGN Julian Humm
THANK TO Christa & Peter Fässler,
Elodie & Layla Bejedi Doris Ueltschi, Benjamin Kniel, Ivana Kvesic